Automotive Fair Albania II returns to Tirana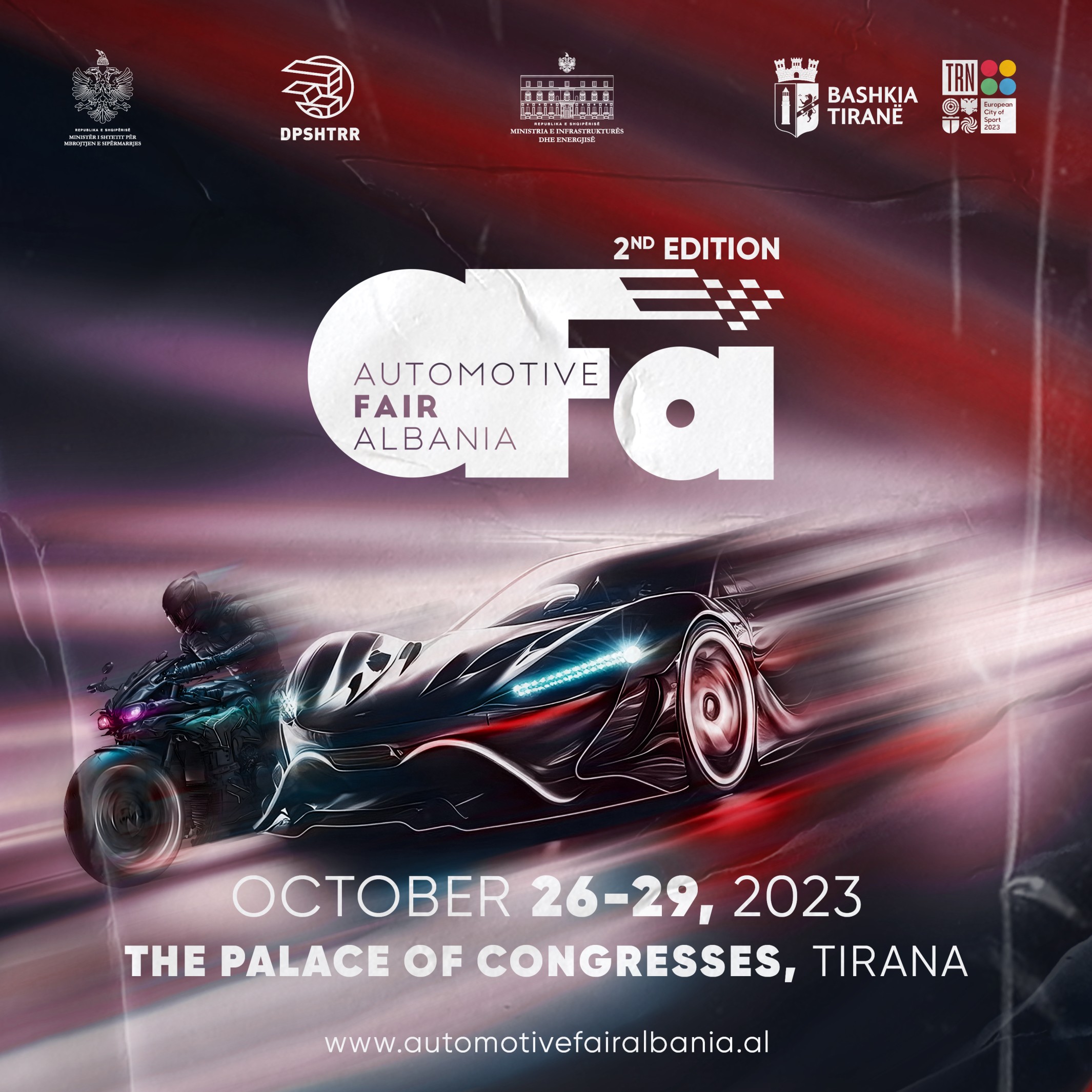 Automotive Fair Albania II returns to Tirana
156 people viewed this event.
Innovations in automotive technology come to the capital through the second "Automotive Fair Albania II", which will open its doors on October 26-29 at the Palace of Congresses and "Mother Teresa" Square with a festive atmosphere and sports adrenaline, where no the sounds of current electronic music performed by well-known DJs will also be missing.
The Automobile Fair Albania 2023 is not just an event; is a motoring extravaganza that promises to thrill, educate and inspire. Whether you're a dedicated car enthusiast, tech buff or just someone looking for a great day out, this fair has something for everyone.
Don't miss the opportunity to experience the future of the automotive world, right here in Albania. Mark your calendar and during the three evenings of October 26-29 at the Palace of Congresses and the central square of Tirana, gather your friends and family and prepare to be amazed.
This meeting of the automotive community will occupy the "Mother Teresa" square with sports and racing vehicles, motorcycles, the collection of RETRO vehicles, historic Formula 1 vehicles, on Thursday at 19:30 – 23:00.
During the four days of the fair, there will be electric car races, exciting motorcycle shows, motorcycle races, which will excite the lovers of high-speed motor vehicles in Tirana.
For more information click the link: https://automotivefairalbania.al/