The Cave of Saint Maria in Tirana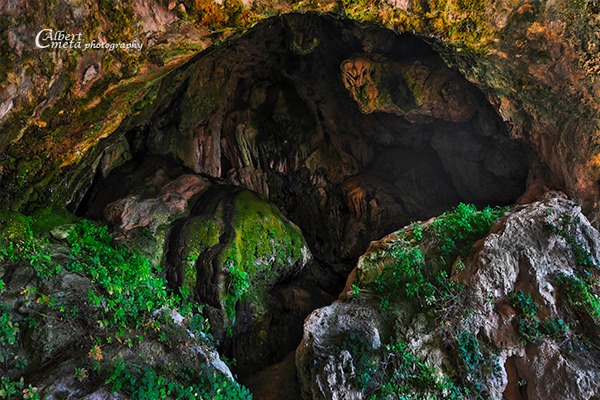 This cave is located on the mountain of Brrar village, along the old road of Dibra (or Arbëri Road). It is a small cave, about 15m deep, but its special is that it is a sacred place where rituals are made. Inside the cave there are stalactites and stalactites and inside the cave there is a drinking water stream. Every 15 August, residents of the area go to spend the night in the cave and drink water from its source. There are also cattle sacrifices. Here we have a mix of pagan rituals with the Christian ones and also by people of Muslim faith. Next to it was the church of St. Mary, which today is almost completely destroyed. The church belongs to a very early Christian religion in the area. To go up there you have to follow the road from Tirana to the village of Brrar, but without going up to the village. The cave is situated in the ridge of the mountain. You can go by following the only path that is not easy to find. With the help of locals who live there it can be easily found. It has no orientation marks and is not recognized and is not included in the nature tours.
Photo and information are courtesy of Albert Cmeta in his Album #TiranaThroughLens.
TAGS: The Cave of Saint Maria in Tirana in Tirana, caves in Tirana, Tirana caves, daytrips in Tirana, sacred places in Tirana, Excursions in Tirana, tours to Tirana, Explore Tirana
Reference from: Visit Tirana