Prushi Lake in Tirana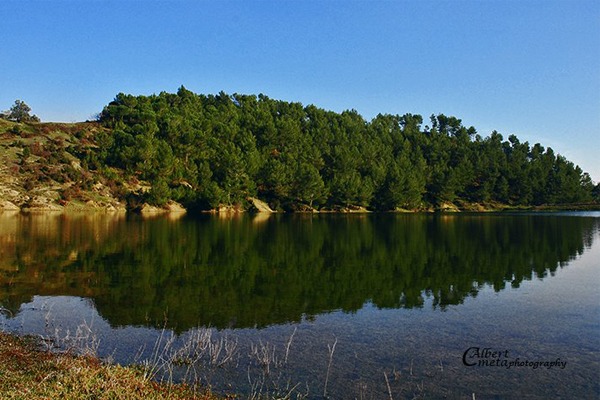 Prushi Lake situated in the village with the same name, is an artificial lake beautifully surrounded by pine trees. Once you go there you will notice the lush vegetation around the lake. This place is perfect if you want to experience a different weekend with your family or friends. If you prefer you can walk, hike around the area. To go there you have to follow the road from Tirana to Vaqarr, before arriving in Vaqarr take the right road to village of Prush. The road from village to the lake is really good. Keep in mind that there are no orientation marks and only few local guides do this tour.
Photo and information contribution of Albert Cmeta.
TAGS: Prushi Lake in Tirana, tour to Prushi Lake in Tirana, lakes in Tirana, Tirana lakes, daytrips in Tirana, Excursions in Tirana, tours to Tirana, Explore Tirana
Reference from: Visit Tirana