Mullixhiu Restaurant in Tirana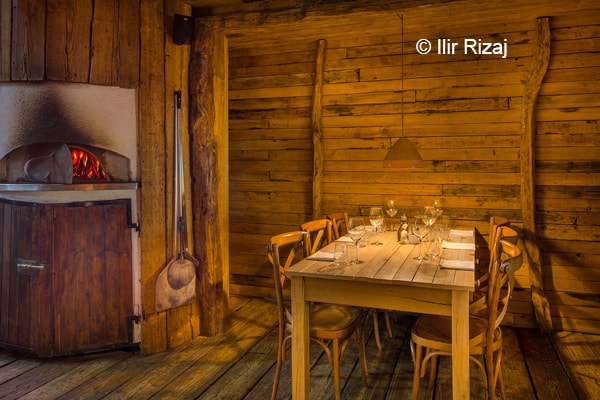 Mullixhiu is the newest restaurant in Tirana, and yet has become very popular. This is a "Farm to Table" small restaurant which offers unique Albanian dishes, with a very contemporary twist. Every detail in this restaurant is very interesting starting from outside the restaurant with herbs and green leaves grow which hint about freshness of the cuisine.
Inside the restaurant there are three mills which grind cereal for the bread that you can take away.  Some other details from the perfectly weighted cutlery in drawers under your table, to the white plates with a hand print all to create a nice atmosphere.  The 8-course menu is a culinary discovery has affordable prices of 14 euros per person.
TAGS: Mullixhiu restaurant in Tirana, Restaurants in Tirana, Tirana Restaurant, Eat and drink in Tirana restaurants, newest restaurant in Tirana, food in Tirana, places to eat in Tirana, Albanian dishes, diner in Tirana, restaurants in Center of Tirana, breakfast restaurants in Tirana, best restaurants in Tirana, Best restaurants in Tirana, restaurants around me in Tirana, where to eat in Tirana, lunch restaurants in Tirana, family restaurants in Tirana, best food in Tirana, good restaurants in Tirana, best places to eat near me, new restaurants in Tirana,top restaurants in Tirana, what to eat in Tirana restaurants, restaurants in Grand Park of Artificial Lake Promenade,
Reference from: Visit Tirana