Dajti Mountain Tirana, National Park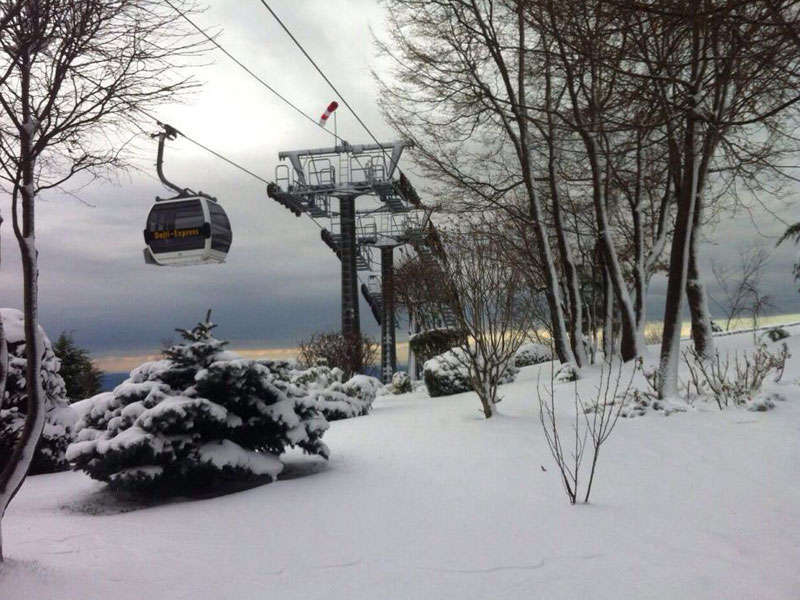 Mount Dajti National Park (1,611m above sea level) is easily accessible from the city, just 25 km to its east. A weekend trip there is a very popular activity for people from Tirana. The cable car station is just 20 minutes by car or bus from centre of Tirana, and from where you take the cable car to have a wonderful experience. A quarter of an hour later and you are near the top of the mountain where there are wonderful panoramic views of the city, villages, forests, the sea, and traditional houses, as well as quirky idiosyncrasies such as the bunkers.
It's a perfect place to relax and breathe in fresh air, taking you far from the buzzing city below. There are many restaurants on the mountain where you can enjoy delicious food or alternatively you can take a picnic with friends and family to the park.
Mount Dajti National Park is a wonderful place throughout the year, but especially in summer, a place to breathe fresh air, while in winter the mountain and park are covered in snow. Mount Dajti is one of the best destinations you can have when visiting Tirana.
TAGS: Dajti Mountain Tirana, Dajti Cable car Tirana, What to do in Dajti Mountain, hiking Dajti Mouantin Tirana, Climbing Dajti Mountain Tirana, Dajti Adventure park Tirana, Dajti Minigolf Tirana, Dajti Restorant Tirana, Ballkoni i Dajtit restaurant, Dajti Belvedere Hotel Tirana,  National Park in Tirana, Nature in Tirana, Things to do in Dajti Tirana, What to do in Dajti Tirana