Amo Sushi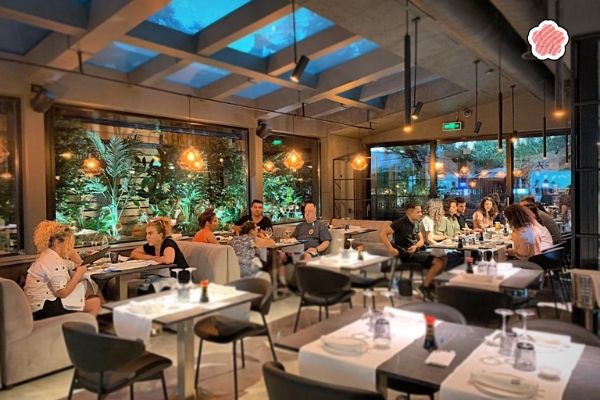 Amo Sushi is the first Asian restaurant "ALL YOU CAN EAT" in Albania. The formula which revolutionizes your way of eating sushi.
WHAT IS THE FORMULA ALL YOU CAN EAT?
In three simple steps: Order all dishes you want to try, Order as much as you want, Enjoy the taste of real sushi, without limit.
Here you will find the real sushi culture to Albania: you will discover the unique taste of Sol Levante, in a mix of aromas and sensations which will fully and totally include.
The lights and the intimate atmosphere of the restaurant will make you forget about the outside world: when you sit down you will be catapulted into a parallel dimension. A dimension consisting of sashimi, maki, tekami and uramaki all combined with the colors of the Orient.
Discover the true taste of Asia in all its dimensions
Try the formula SUSHI – All you can eat!
Reference from: Visit Tirana