Are you looking for some intimate virgin beaches where you can spend some quiet vacations? We offer you a list of 8 most beautiful bays of the Ionian coast. You will find here not only spectacular views and some of the best beaches, but also the peace you are searching for.
1. Brisani Bay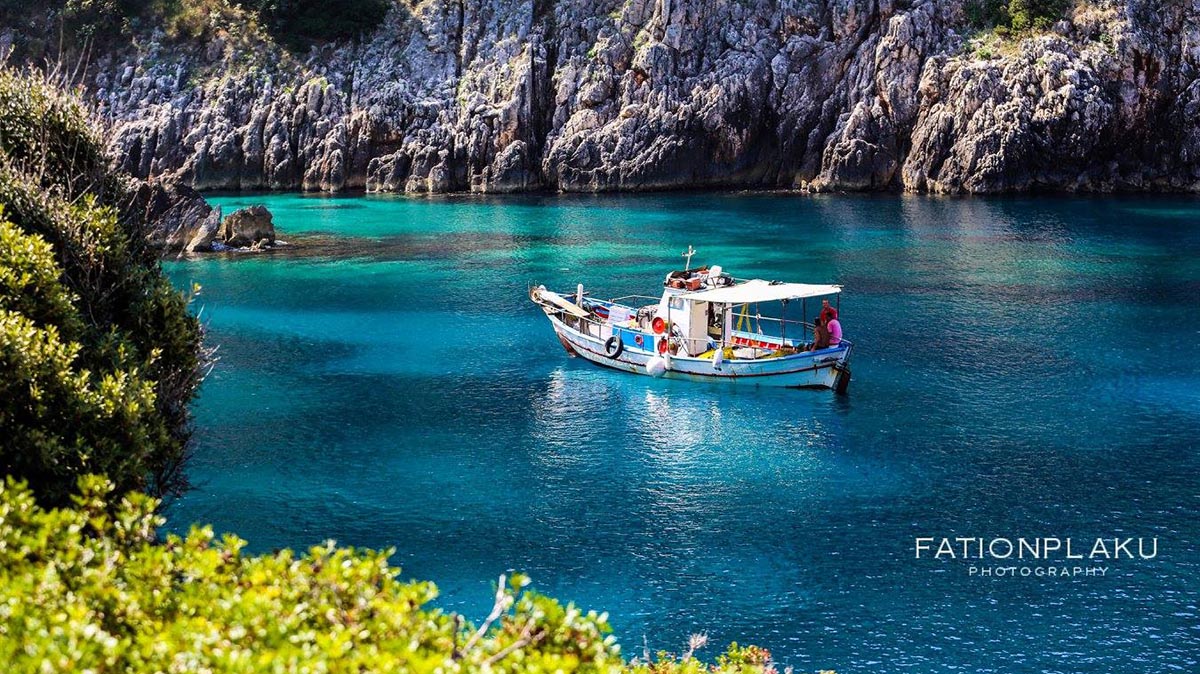 An amazing bay with a breathtaking view. Brisani Bay in Karaburun has a beauty beyond words.
2. Saint Andreas Bay
A hidden paradise of the Southern Albania, the Saint Andreas Bay is a treasure of the Ionian coastline.
3. Grammata Bay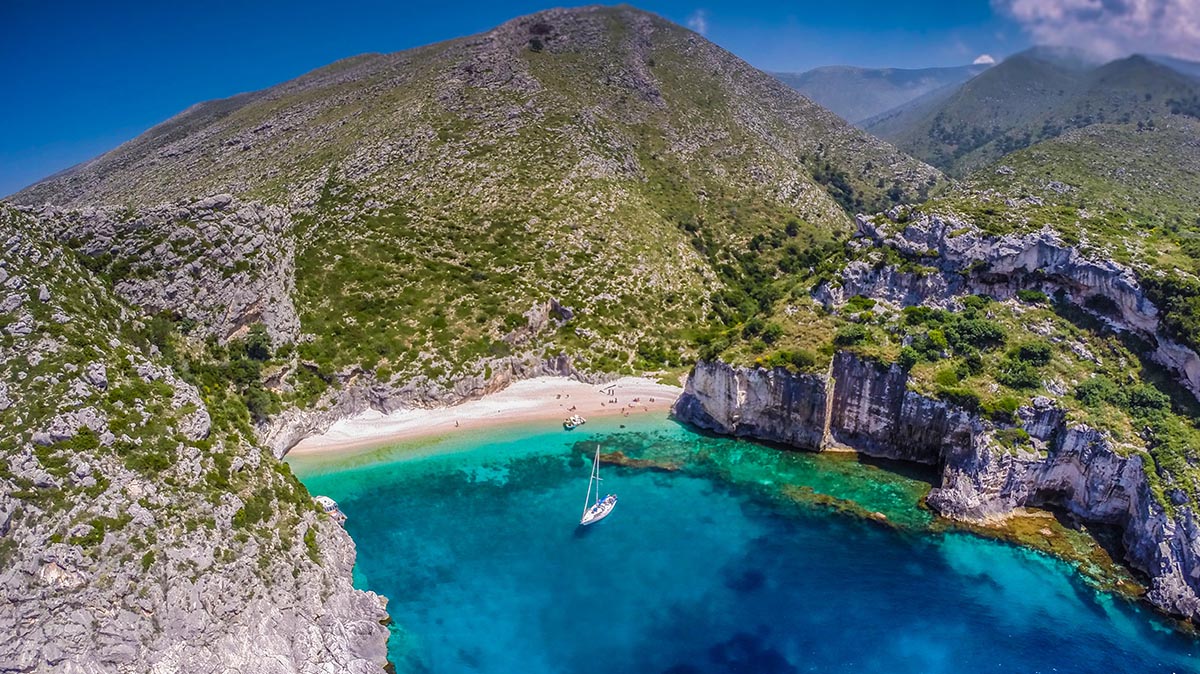 Grammata bay is one of the most extraordinary places you can visit during your vacations in the Ionian coast. The values of this natural monument are scientific, historical, archaeological, cultural and touristic. In addition, this beautiful seaside resort attracts visitors as a small intimate beach.
4. Kakome bay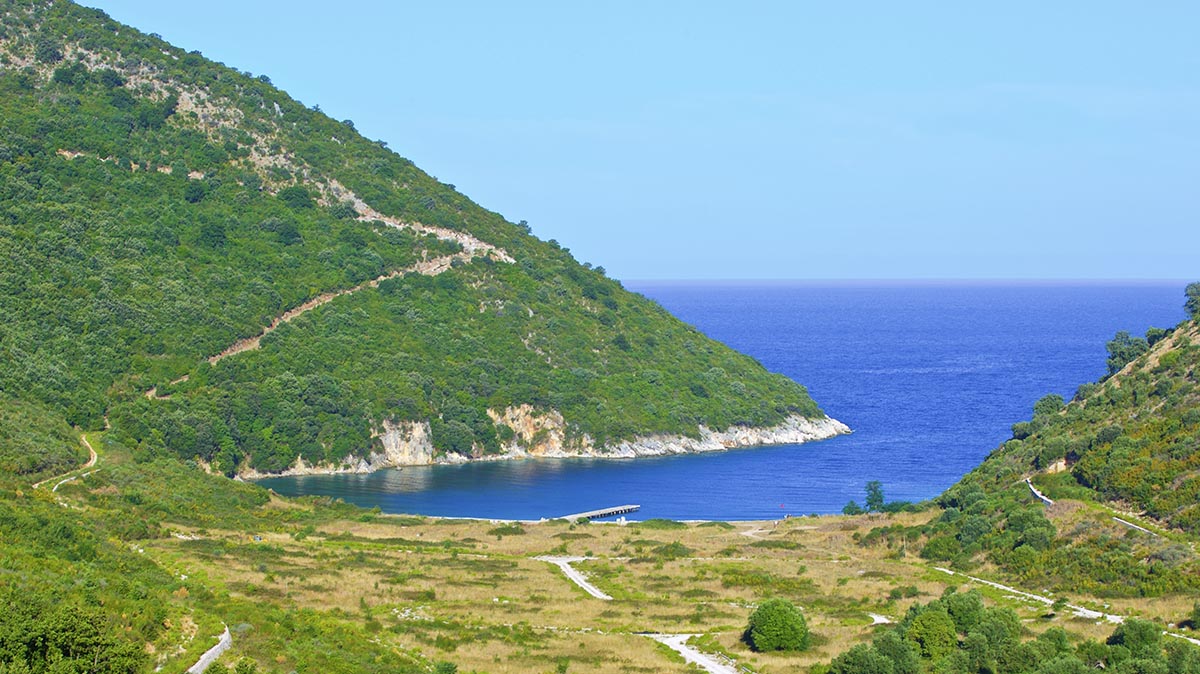 For many years, Albania has been an insolated and military state, where many natural beauties have been hidden from public. However, today you have the chance to explore many of those sites. For instance, an example is Kakome bay, an ex-military outpost with a private beach that has a fine white sand and gravel, the variation of blue see and the surrounding greenery make it a true paradise.
5. Gjipe bay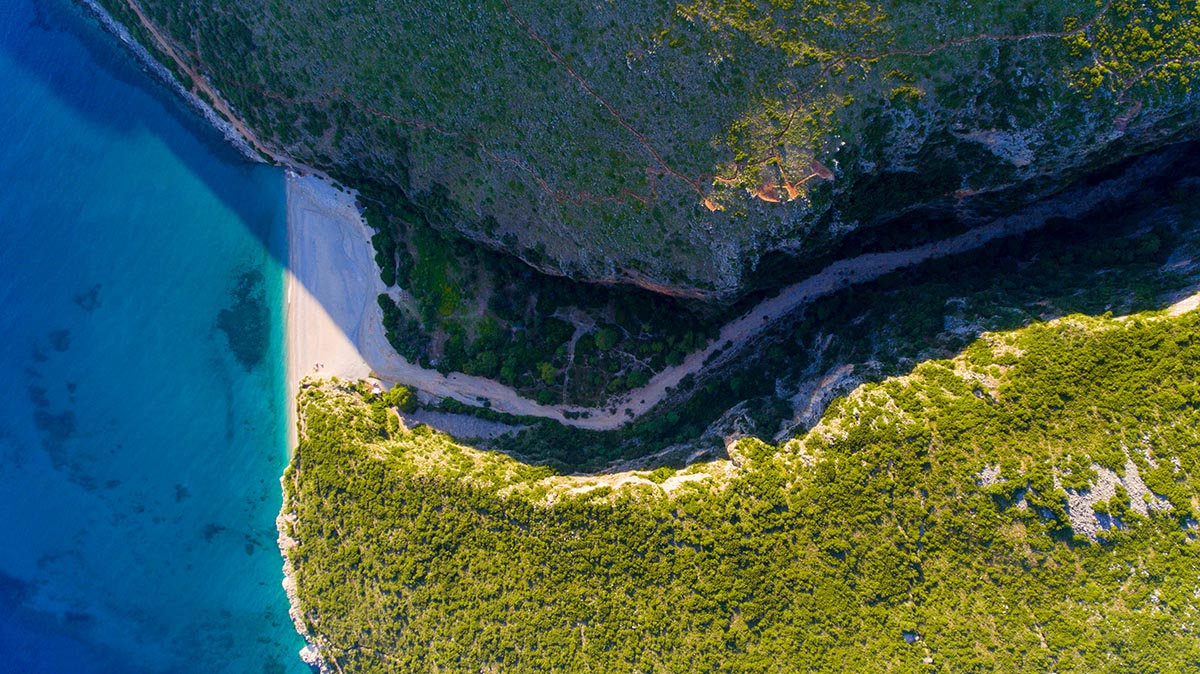 The beach of Gjipe, the most remotely accessed beach of the region, is created in a very special way. Its shore it's formed by a creek and on both sides of the beach there is a magnificent canyon. It has quite a picturesque view and here you will find what it might be Albania's most beautiful beach.
6. Llamana bay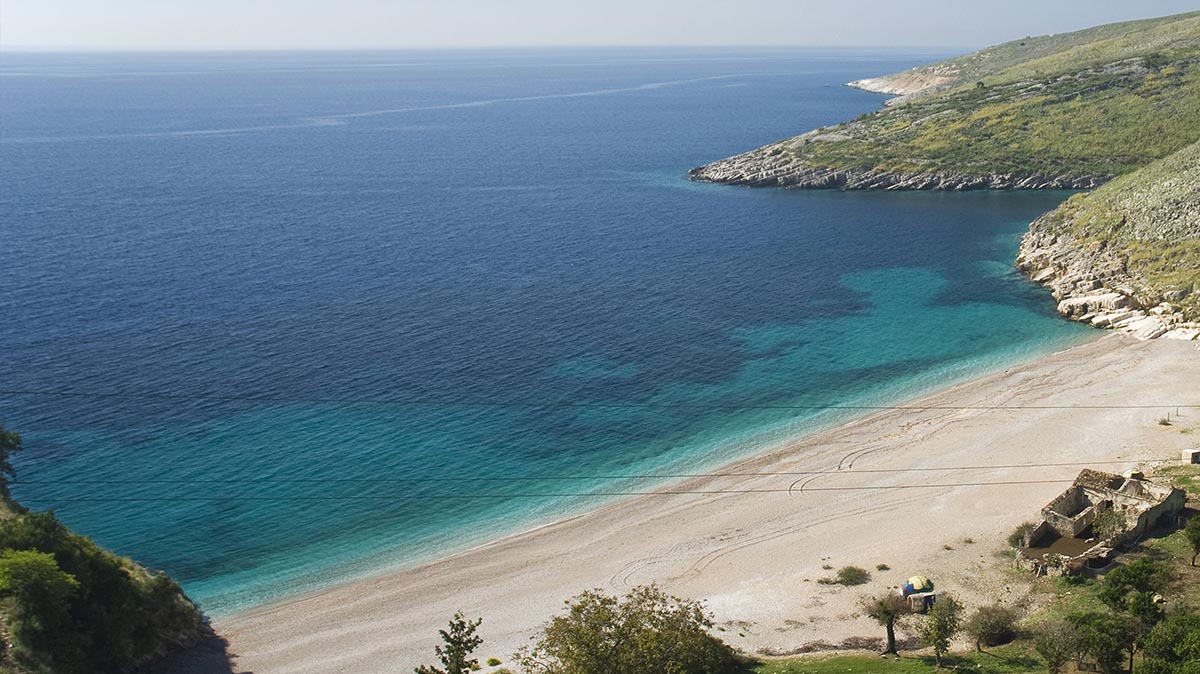 Llamana Beach, this somehow hidden corner, on the coast of Himara, is so lovely that the tourists find themselves between the sea, mountain and sky that become like one.
7. Megalhora bays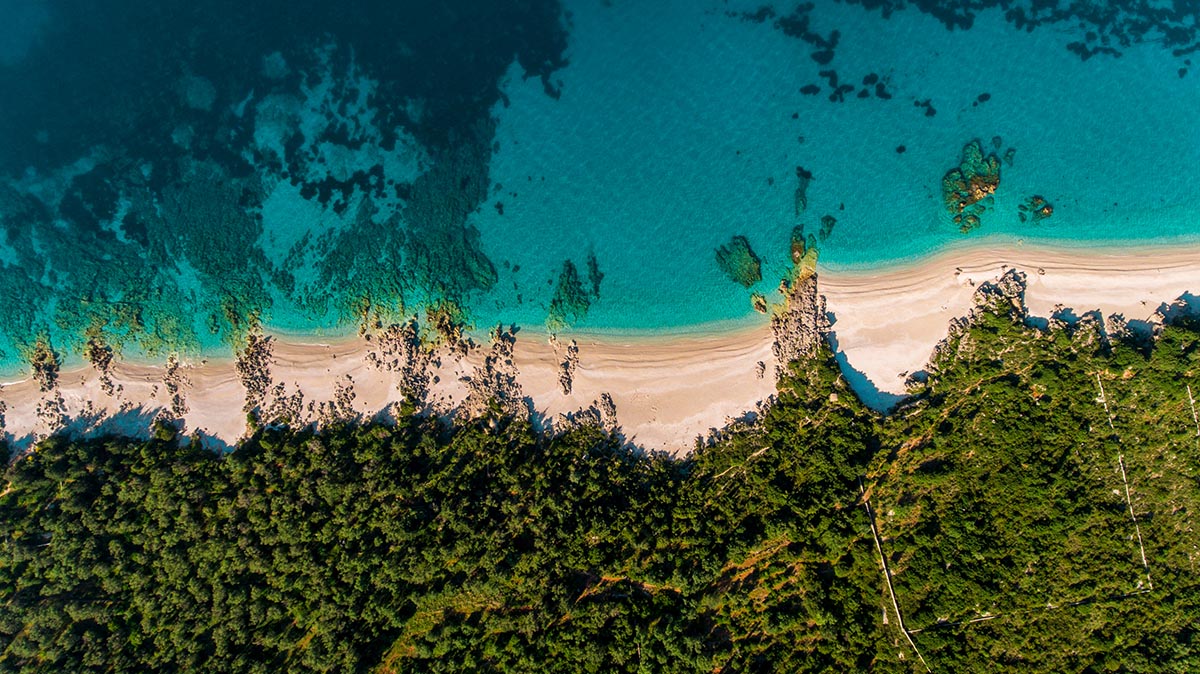 Megalhora bays in Drymades are truly magic. Surrounded by big rocks and also small hills, these virgin beaches offer spectacular views and also a quiet experience.
8. The Seagulls bay
Only 12 kilometers from Saranda this "hidden" destination in Albania offers a fantastic beach where you can spend some relaxing but also adventurous days.
9. Porto Palermo bay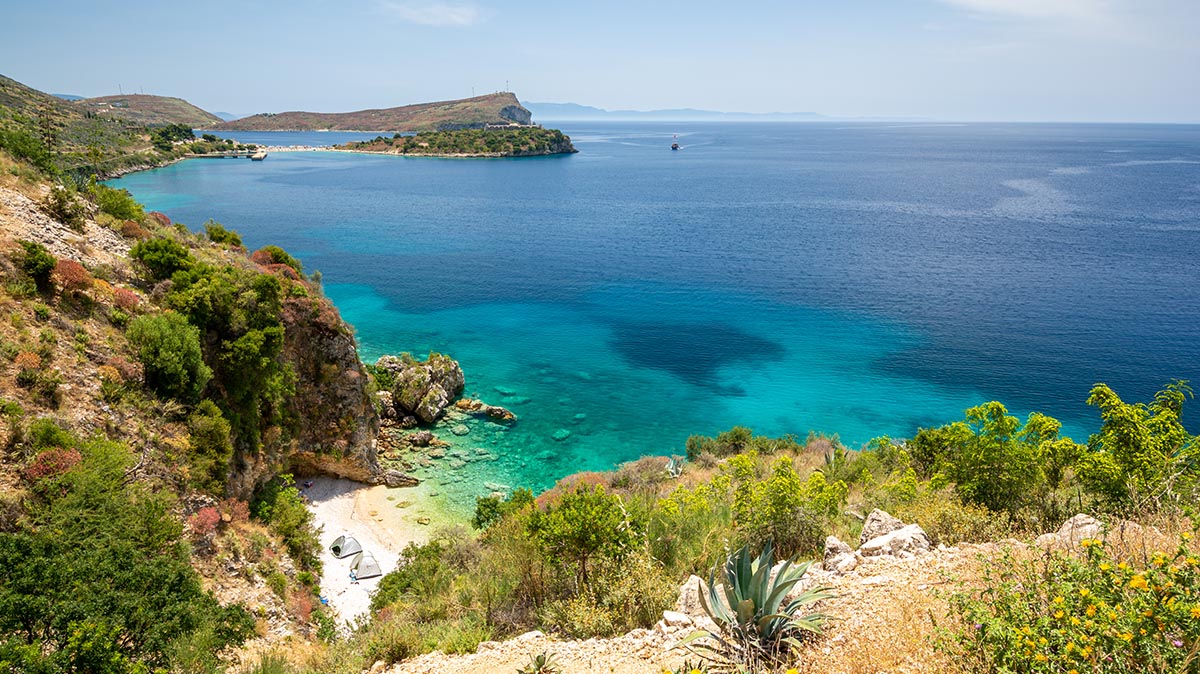 Porto Palermo is a small but beautiful bay, where the water is so clear it looks like the boats are floating. The bay also has a historical value do to the fact that Ali Pashe Tepelena built a fortress that stands between the sea and the mountains in the perfect spot to distinguish the enemies during the war.