7 reasons why you need to visit Albania
It's a country with numerous things to do and unique people. From the beautiful mountain tops to the great food here is bucket list through Europe's last unturned stone.
1) Extreme sports or activities
Albania and its wild nature is perfect for the offroad experiences and it is maybe one of the best spots in Europe to participate in this activities. Hundreds of extreme sports enthusiasts come to Albania to discover the country and also experience this extreme sports. There are numerous sports to participate in such as:
Rafting or kayaking in Albania: They are held in attractive valleys which have numerous rivers and streams. This sports are very known in the upper valleys of Osum river. For all rafting lovers the route includes the wonderful canyons of Osumi. 17 km length of river canyon makes this event an unforgettable moment Another route is the one of Vjosa river which is also the most wild river of Europe.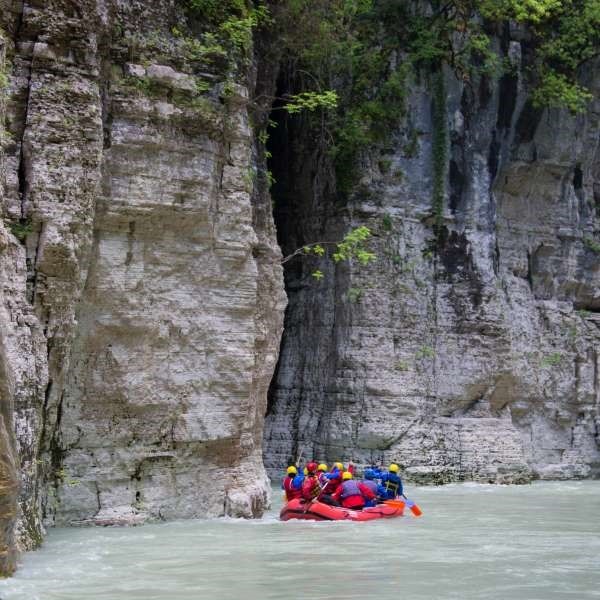 Hiking in Albania: A beautiful landscape of split snow-clad alpine peaks, luxuriant green valleys, sparkling lakes, lands full of wildlife, villages that have mantai their tradition and a rich coast including two seas – the Adriatic and the Ionian Sea – Albania definitely has all the right ingredients to develop the tourism for hiking and trekking. It is advised to participate in an organized tour or to benefit from the services of local or experienced mountain guides.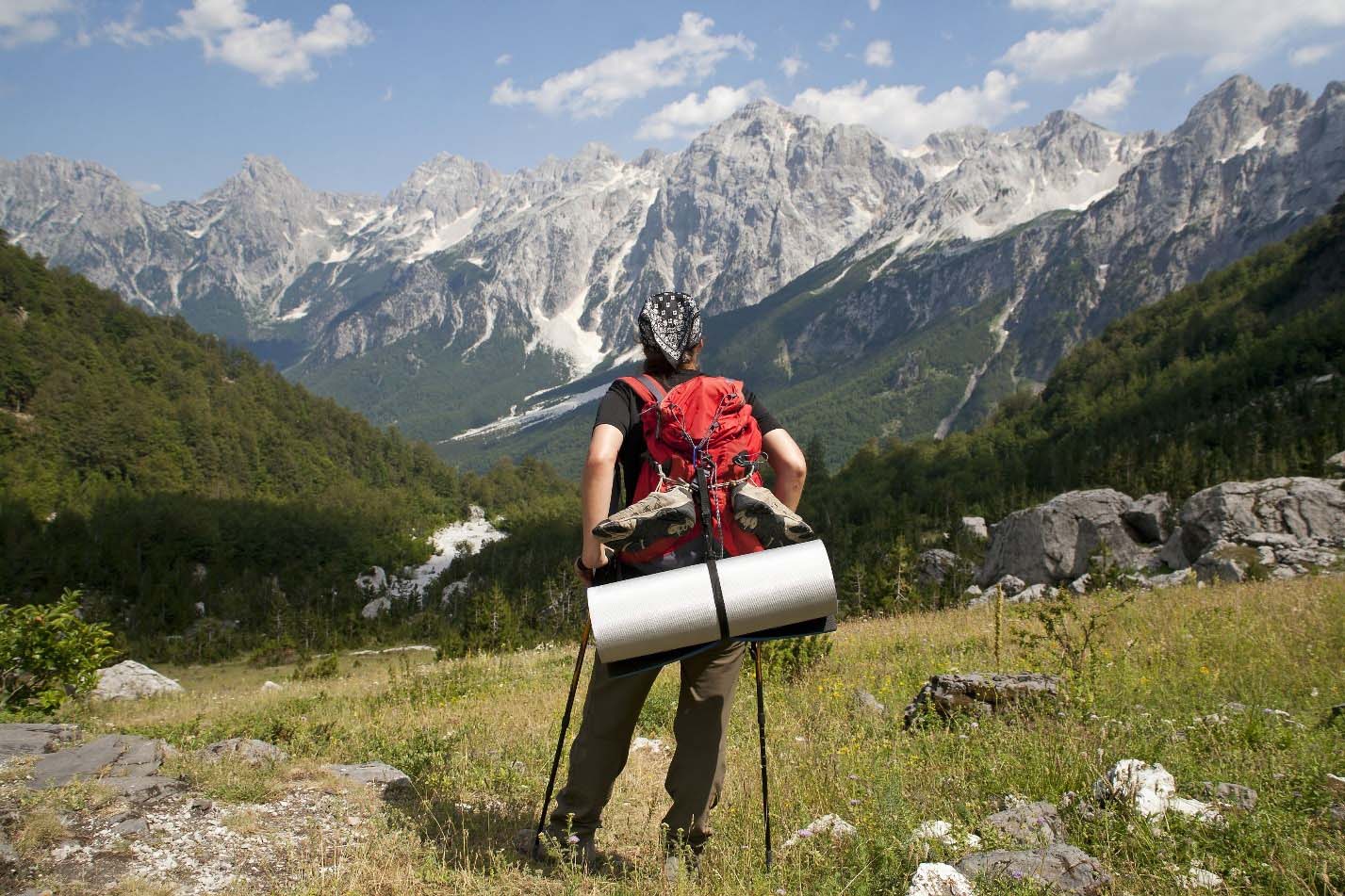 Paragliding in Albania: The landscape of this beautiful country offers many possibilities for these kinds of sports. This is related with the right topographic conditions and the nature of Albania. A perfect spot to practice this sport is in Llogora Vlora and that's because the wind direction is convenient.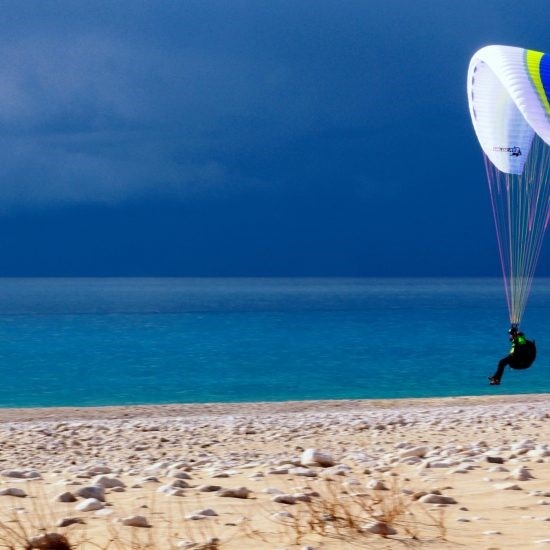 2) The Beaches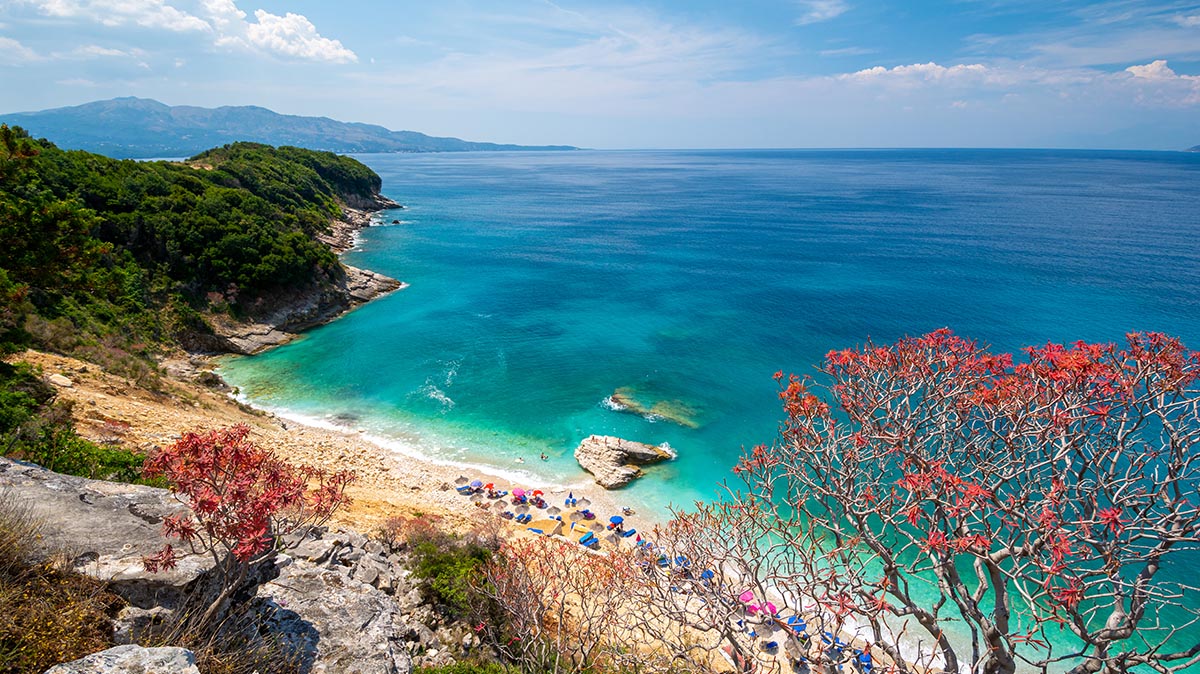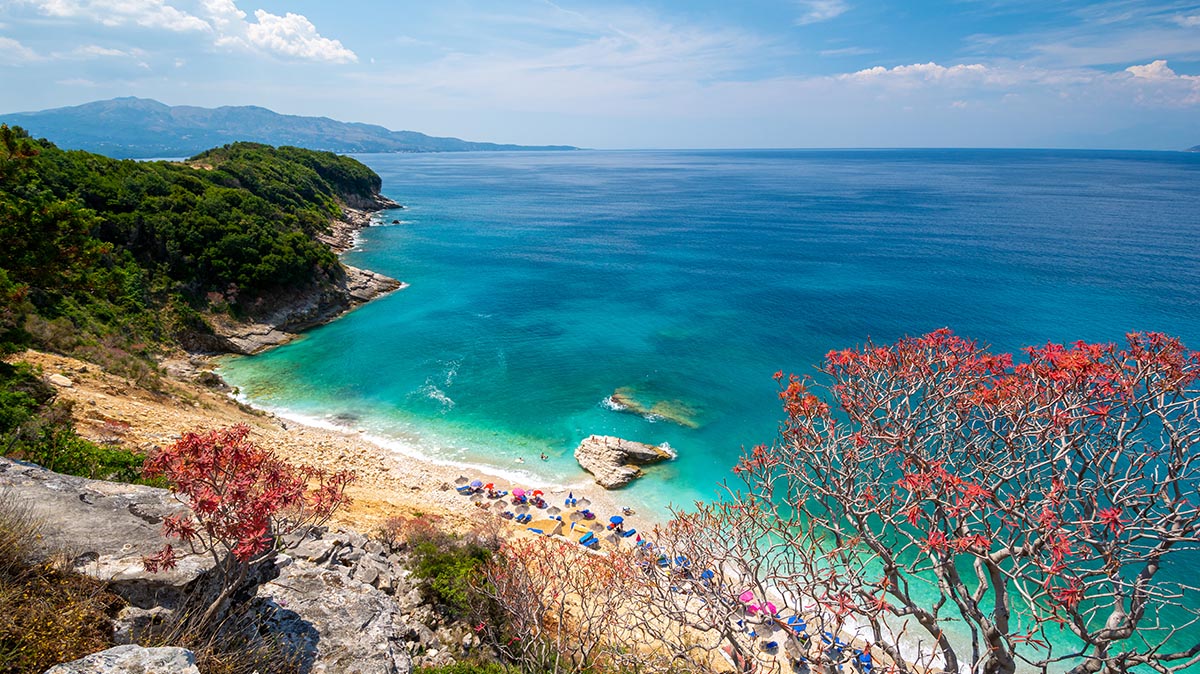 Albania's coastline lies on an area of 450 km (including here the lagoons) and lies along the Adriatic and Ionian Seas. Sandy or rocky shores Albanian Riviera is filled with spectacular beaches where you can just relax and enjoy some vitamin Sea.
3) The history and culture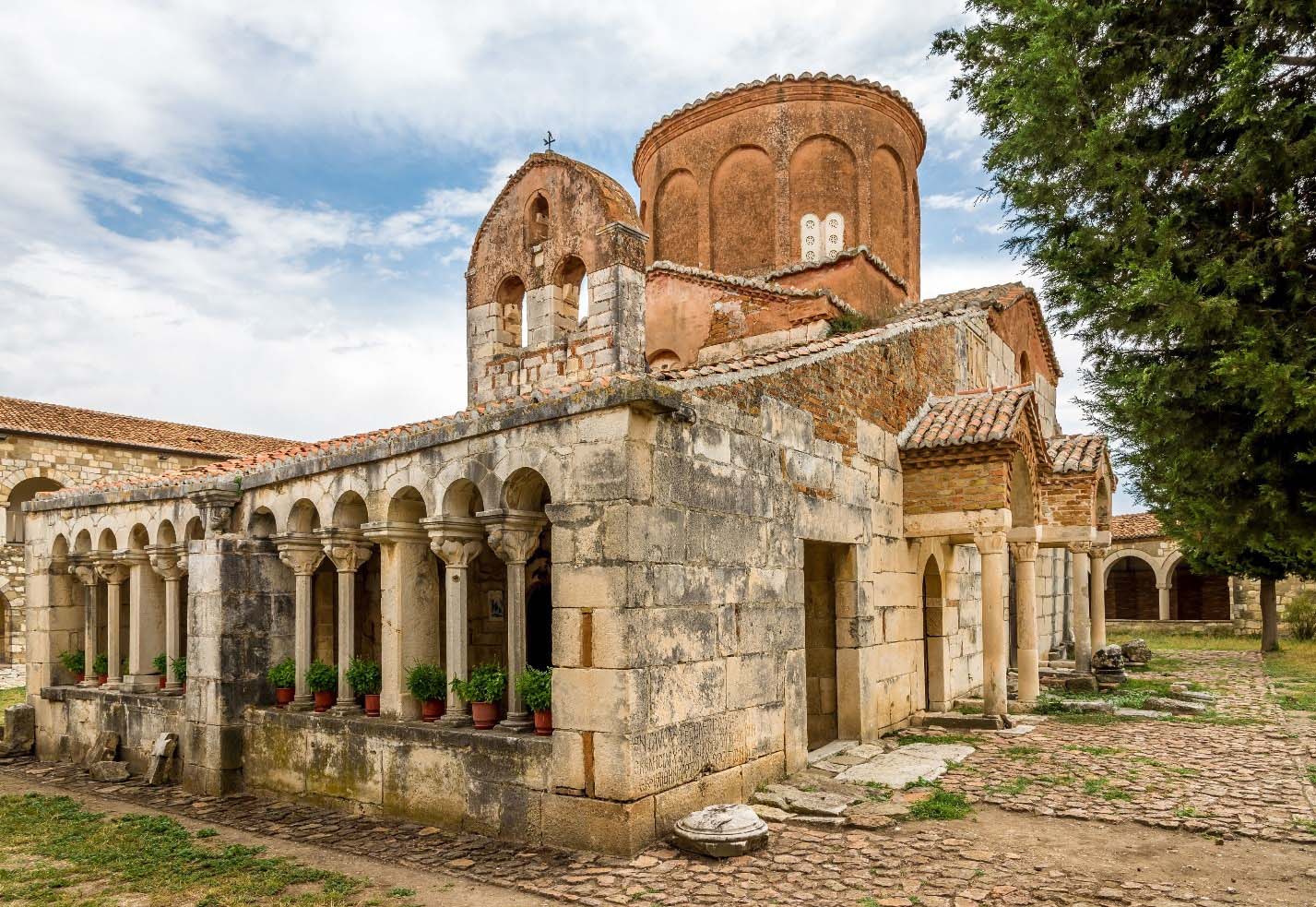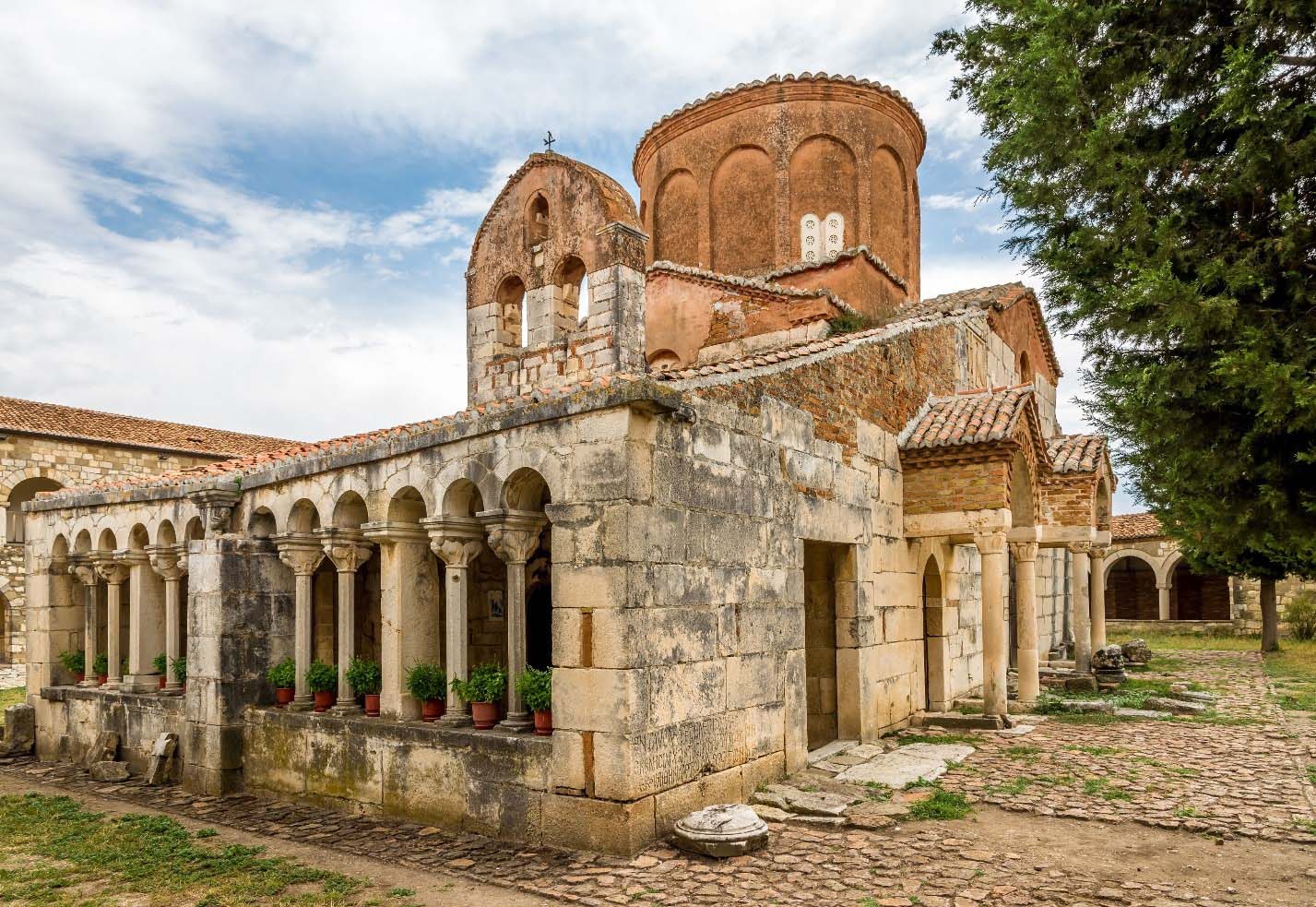 The coutry of Albania is considered to be one of the places with the most ancient population traces in the Balkans and Europe. There are evidences of numerous archaeological findings in different parts of the Albanian regions, such as those of Lepenica in Vlora , Tren in Korca, Xara in Saranda, nearby the city of Shkodra, in the Mountain of Dajti in Tirana, in Prizren and other places that demonstrate for traces of ancient population on the territory of Albania. Many archaeological fouded objects have been examined ad they have shown that the first Albanian communities were inhabited in the area of Paleolithic in the years 100,000 to 40,000 BC.
Albania is mostly known for three top cities that are included in the UNESCO's World Heritage: Butrint is like a small world of history. It's the first Albanian destination to be included on UNESCO's World Heritage. Also known as the city of stone, Gjirokastra captivates the eye of every tourist with its magnificent architecture and history.
Known as the beautiful town of a thousand windows, with an amazing architecture and a great history and culture, there rises the city of Berat.
With a bridge that connects the two parts of the city, and a number of museums, mosques, monasterys and churches Berat is truly a treasure of Albania's history.
4) Listening to Iso-Polyohony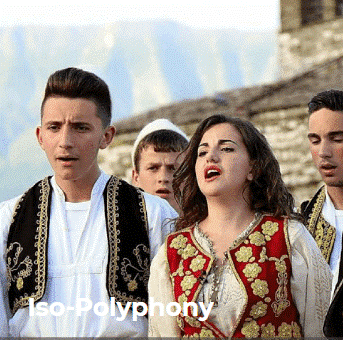 For many Albanians, a part of their amazing tradition is the folk music known also with the name Iso-Polyphony. This amazing trasition is part of the UNESCO's heritage list. Iso-Polyphoy is not just one kind of music or singing, it is divided in all the four regions that have iso-polyphony part of their tradition and this regions are Çamëria, Labëria, Lalëria and Toskëria. There is also a festival held for the folk music. It is called the National Folklore Festival and it takes place in Gjirokastër every five years in October since 1968.
5) Dreams for all seasons, It's where the snow meets the sea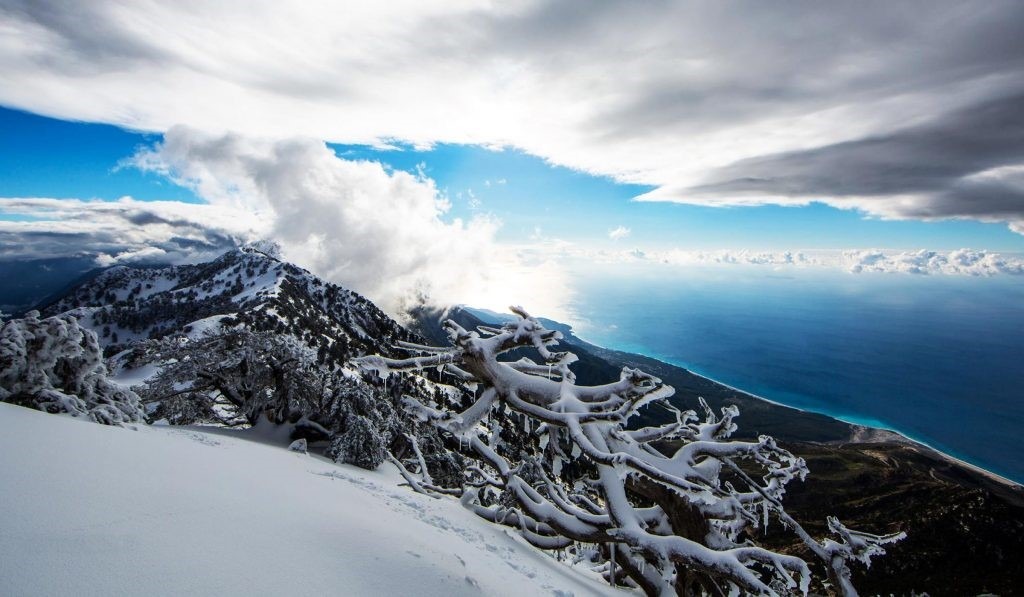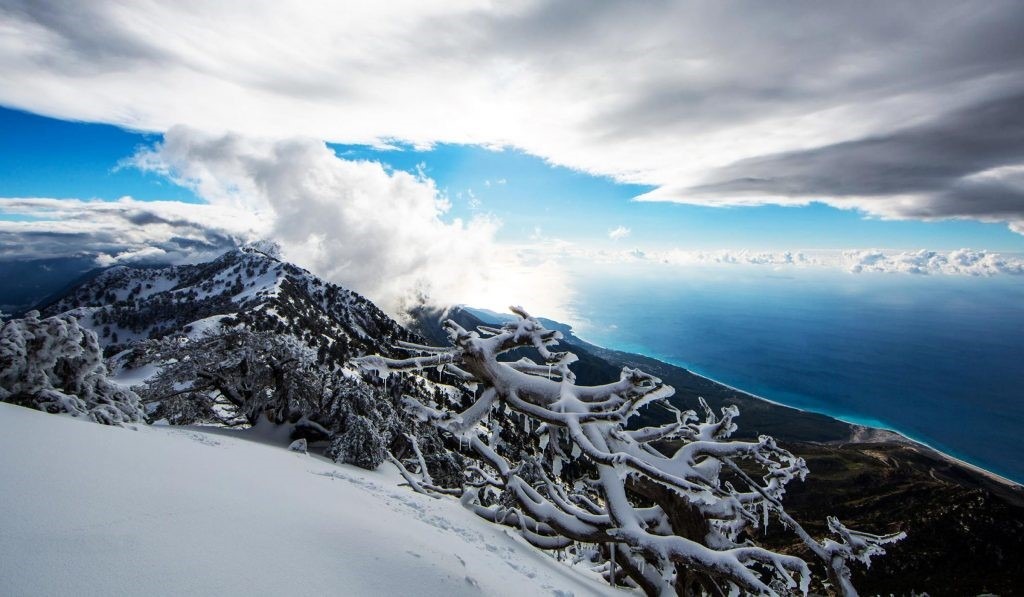 For all the travelers that love to take trips in every season, Albania is the perfect country to do so.
From the beautiful Albanian Alps to the wonderful beaches you can plan your trip in every season and the experience is unforgettable. Even though it sounds impossible, it's true, while you drive through the Llogara Pass in winter, you can enjoy a wonderful view of the snow of the mountain in a splendid composition with the deep blue waters of the Ionian sea.
6) The people and spontaneity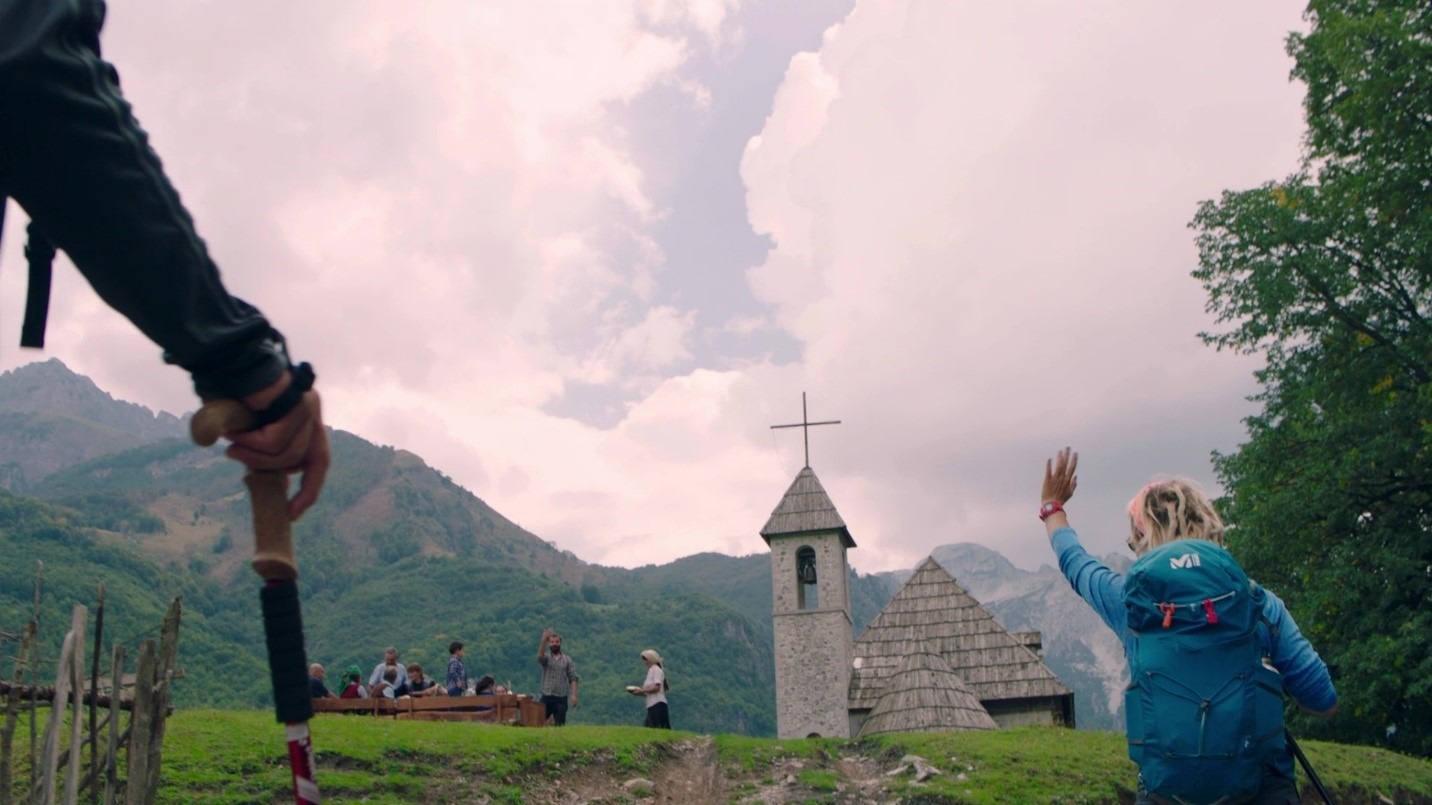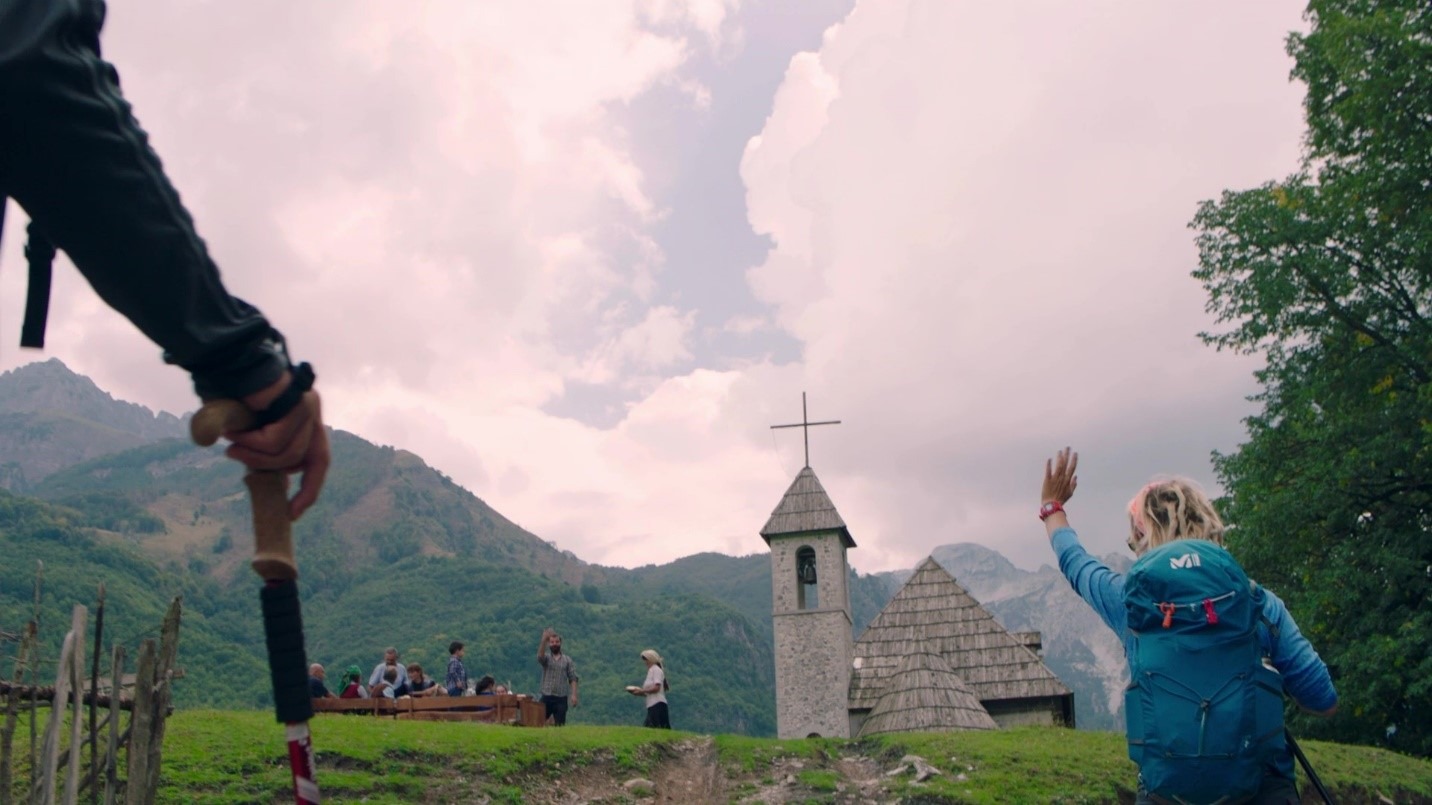 Visiting Albania, you set of as a traveler and stay as a guest. Albanians with their warm hospitality will make you feel like you are a part of their family and also feel as welcomed as possible. They are easy to have a conversation or to make some spontanious plans. Albanians live their life as much as they can and of course they are very welcoming to make you part of it. From the youngest to the oldest they are all kind and friendly, and what you can learn from their life it's also very interesting.
7) Communism legacy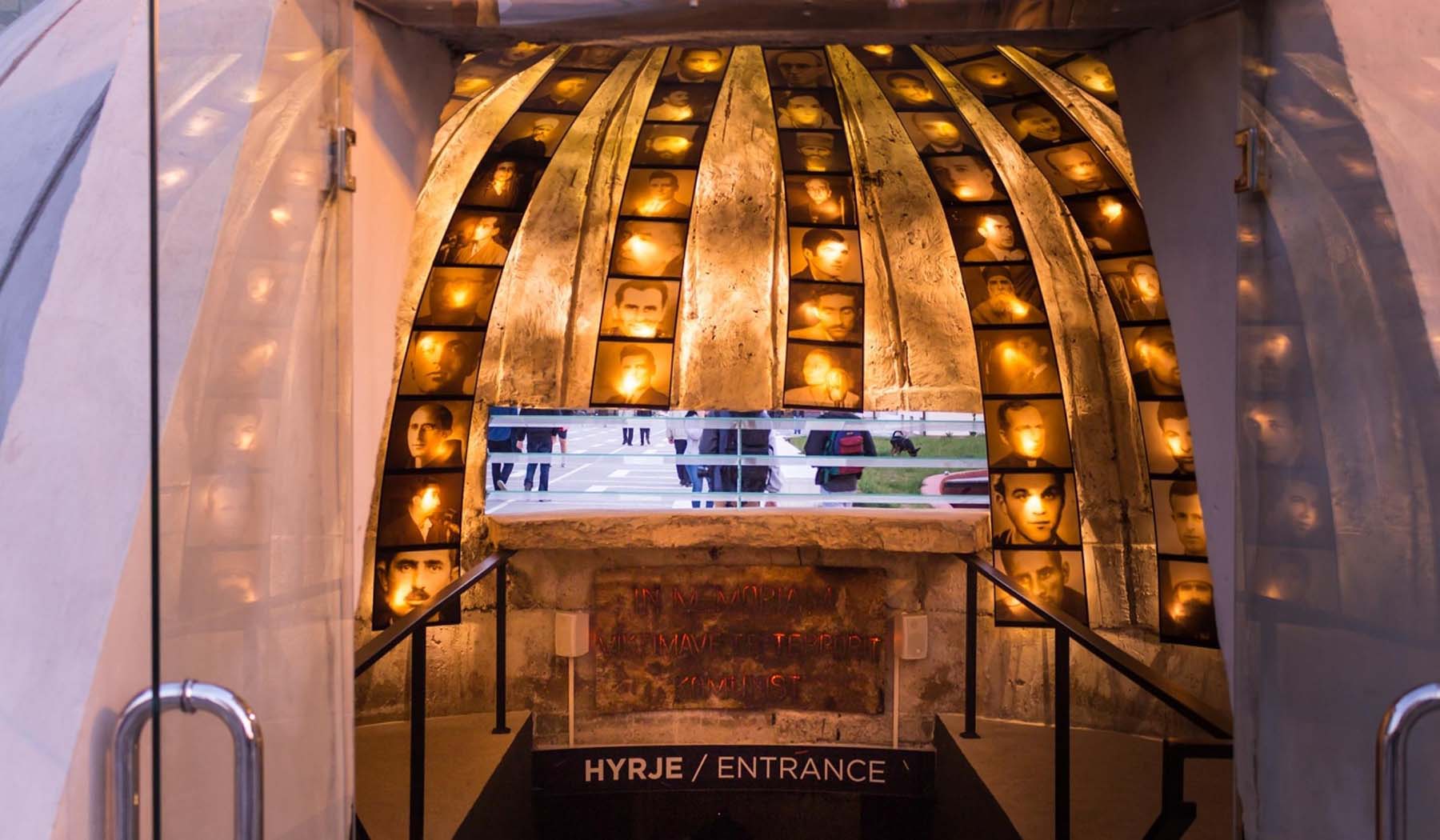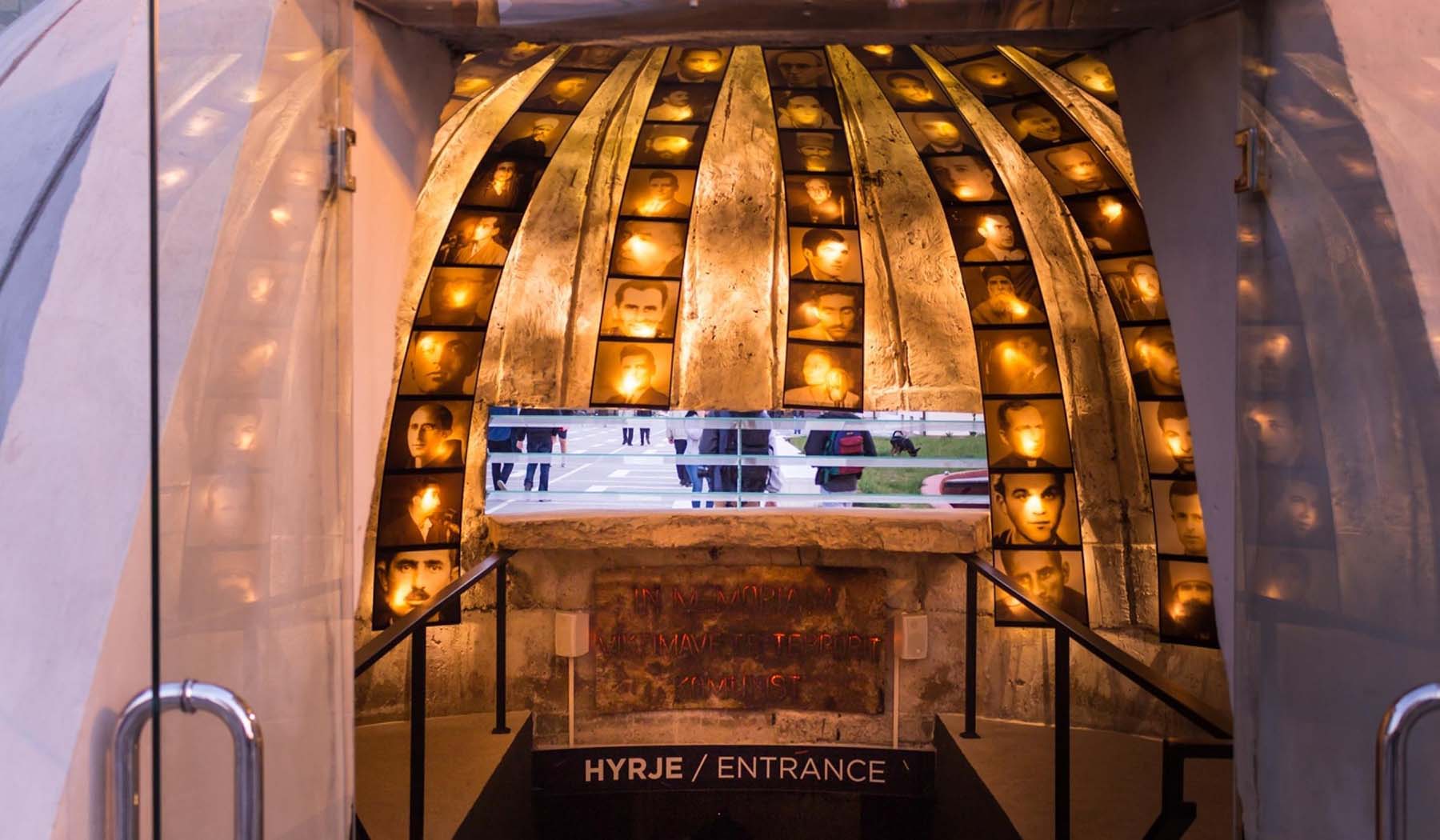 The legacy of the dictatorship are is still evident in Albania, where more than 200,000 real bunkers drain the landscape. They were built under the regime of Enver Hoxha over 40 years, these bunkers were created to disrupt a military invasion of the country. Even though they used to be of little defensive value to Albania, nowdays they are an interesting attraction to the visitors. Albania's bunkers can be found in all different shapes, sizes and colors. Places that still have this legacy and are touristic places are the Anti-atomic Bunker called Bunk'art 1 near Dajti Mountain and Bunk'art 2 found near the Ministry of Interior, there is also the Museum of Secret Surveillance of the infamous Sigurimi, Post Bllok monument in Tirana, the Bunker of Gjirokaster, Museum of Dictatorship Terror , Diocesan Museum in Shkoder.